This is the latest collection. The necklaces are made from broken pieces of china, set on sterling chains.
(Sorry the pics are awful b/c I took them late last night and have been trying to size them with MS Office 98 Photo Imaging software at work and it's been a nightmare.)
Large beige plate piece with gold decoration on the plate. Rhinestone charm attached on sterling chain.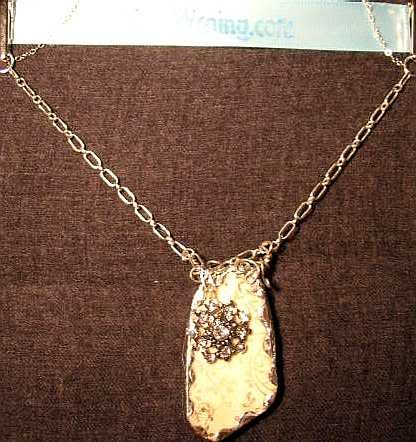 Large flower plate-piece with glass leaf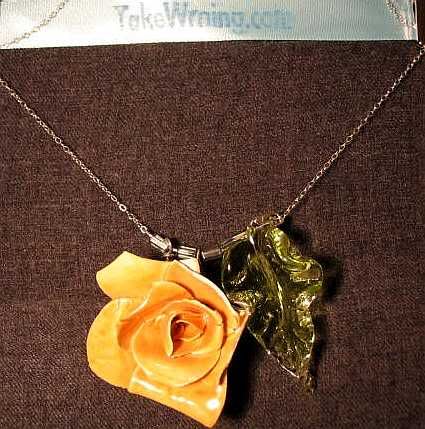 2 square green ceramic plate piece surrounding a yellow plate piece that was my late grandmother's.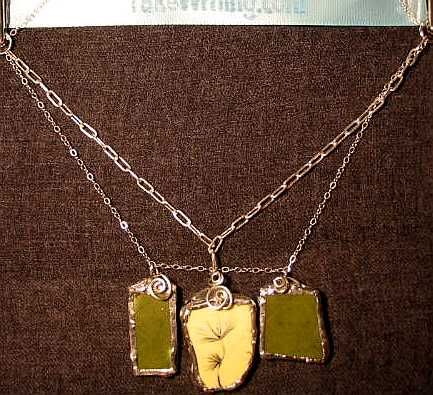 A large green leaf plate-piece with a separte chain for pink glass flower beads. Sterling chain and magnetic closure.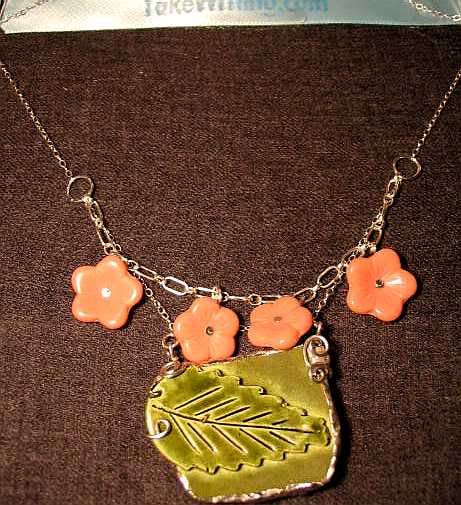 3 green pieces on a sterling chain. I really like the simplicity of this one, and it's very reminicent of late 70's kitchen colors.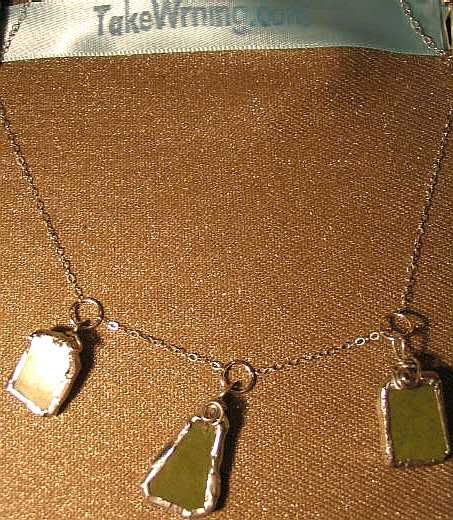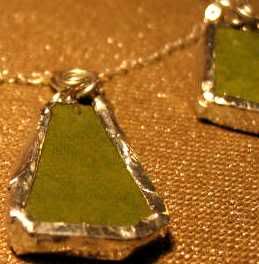 This piece has more of an urban feel to it with the thick sterling chains and the black plate-pieces with ridges. Translucent blue/black tube and opaque black square beads on complementing chain. Magnetic closure.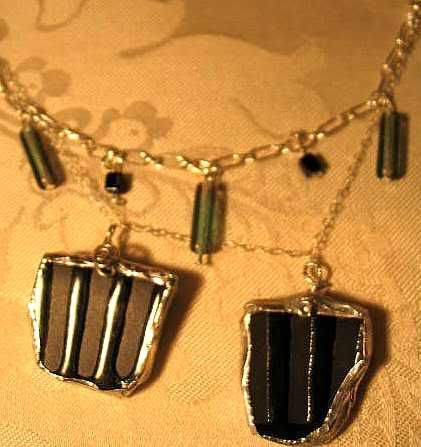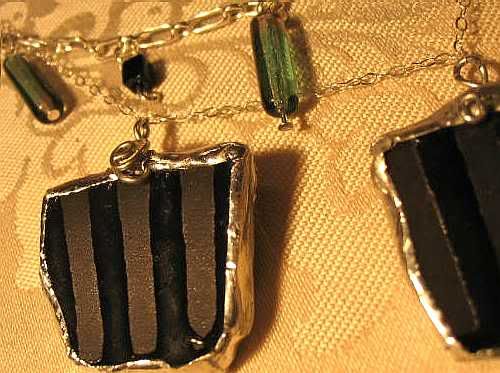 These pictures are a tab blurry, and it's a shame b/c there is so much to see! The 2 floral patterened plate-pieces are on separate chains which each have many assorted beads.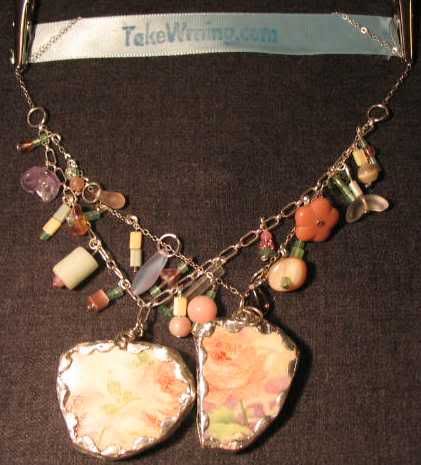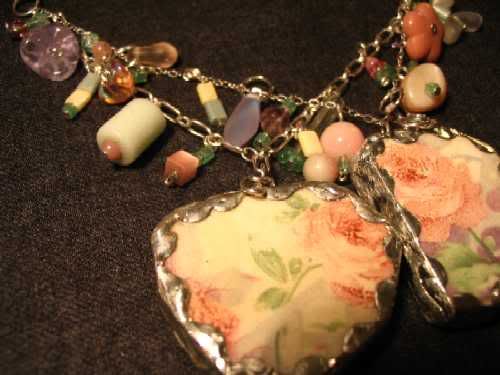 This is a simple but heavy-duty choker make of various plate-pieces.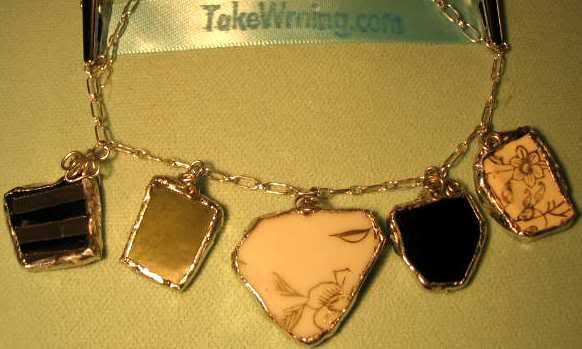 This large floral piece is on a chain comprised of 1"-4" silver chain sections. Each section is held together by 2 jump rings which each contain an pink glass teardrop bead.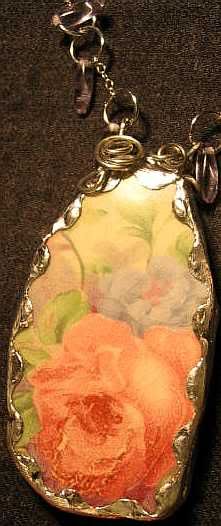 The next 3 are on satin ribbon with a base-metal toggle with a rose on in.