Here are handbags that I finished this weekend. I'm pretty satisfied with them, although the pictures are very poor, it was late and the office software isn't cutting it as an editor.
They are made from vintage and/or remnant fabric pieces that are beaded/sequined


Radiant Love Transmitter 'quilted' bag
I had made this collage for a necklace and it is a hot seller, so I decided to create a purse for it.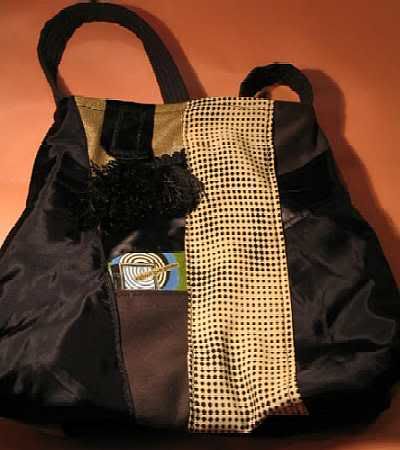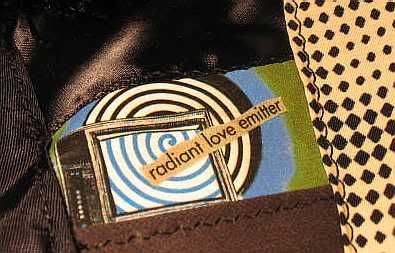 He holds her heart in his hands
This is a great vintage graphic of an autopsy that I enhanced with coloring and beaded/sequined. Complete with sequined back and sequine velrco closure.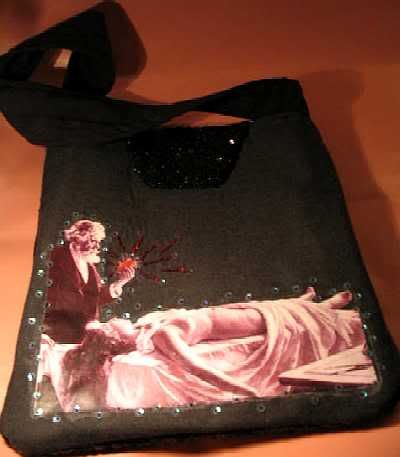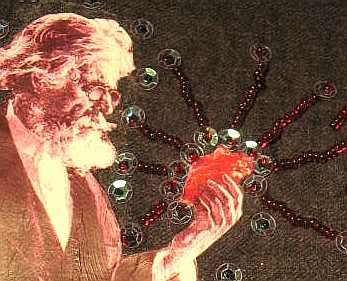 Happiness
Lines from a Walt Whitman poem and a vintage graphic of a women. Add some quilted fabrics, a rhinestone and the result is a cute handbag.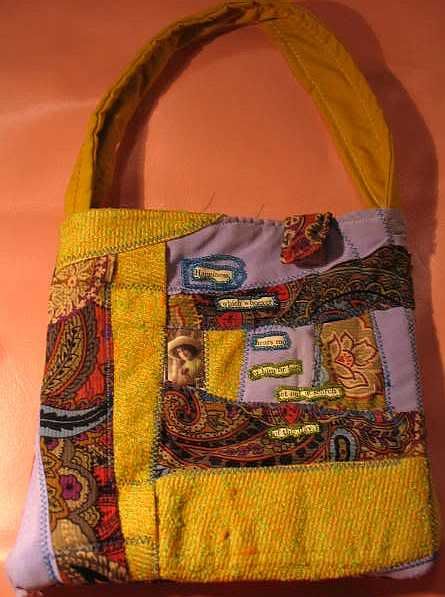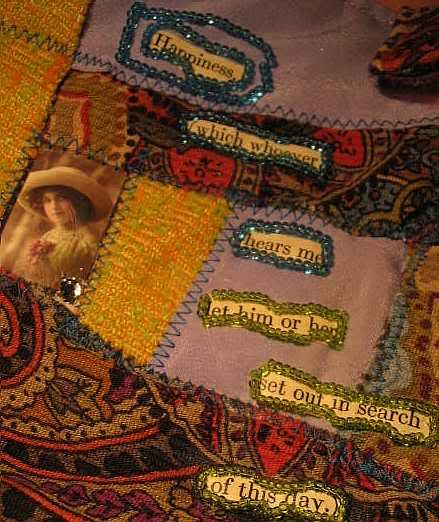 Lovely Lady
This piece of fabric has been waiting a few months for the spring to be turned into a purse. Vintage image of a woman lounging about.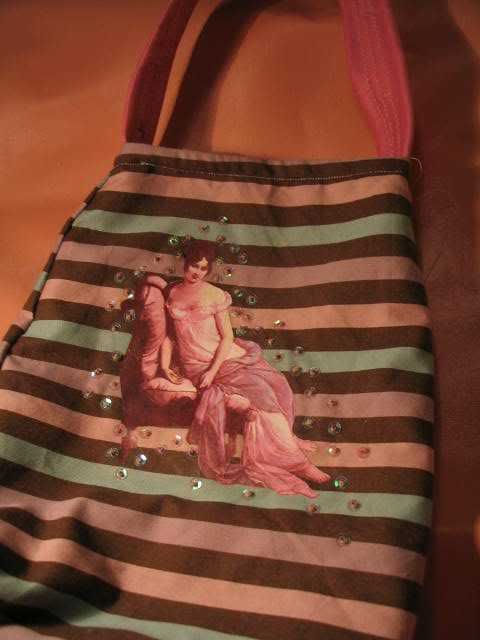 60's lady
Hard to see, but this 'style bag' has an image of a woman from about the 60's in a scandalous white jumpsuit.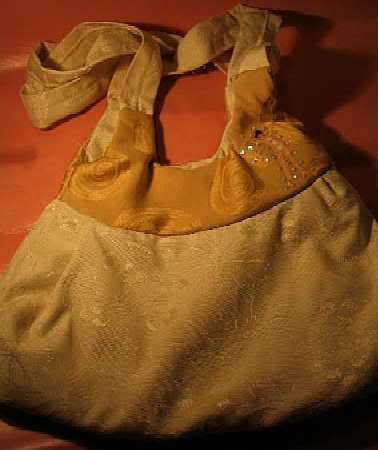 Furry Top
The green material that make the base of this purse is really great. Added is a woman from about the 30's and a bit of faux fur.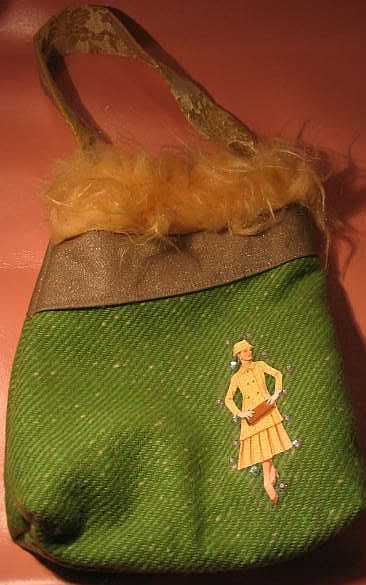 Lovely Lady
Thick upolstry fabric with silk drape-material for the handle and velcro closure.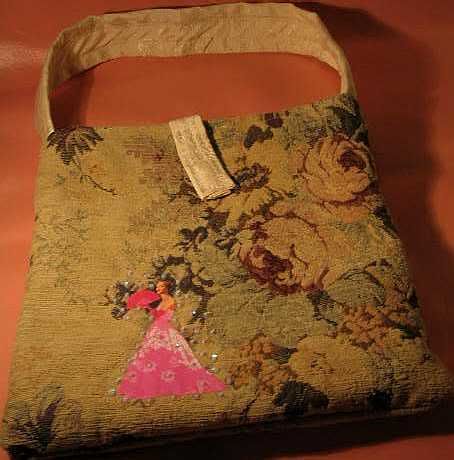 Lovely Lady
Thick upolstry fabric with velco closure and glamorous lady.