So last night a rushed trip to the fabric store for some wire turned into a long adventure of me missing exits all around C-bus. But I ended up with some sweet fabric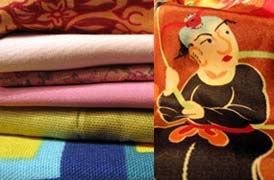 I got a few shades of pink and a new cutter, so I can (finally) start on the quilt. yay!
I also got my "fruits and veggies" swap stuff in the mail! The theme was 5 servings a day, so you had to make 5 items with fruits/veggies for your swap partner. Here's what I recieved: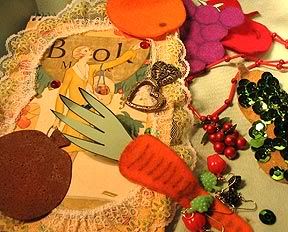 I got a notepad, various felt magnets, earrings, a pear pin (the sequins didn't make it thru the mail) and my favorite, a necklace!: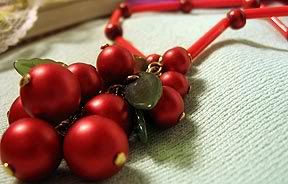 Here's what I made for my swap: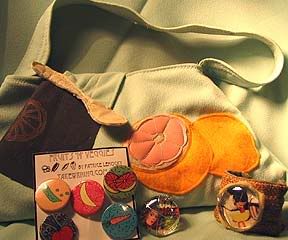 I made a grapefruit purse, a lemon patch, 5 1.25" pins, a glass bauble charm and cuff. I found great images for the baubles, the charm is a vintage add for lettuce, and the cuff is a woman from about the 70's bobbing for apples! They're great!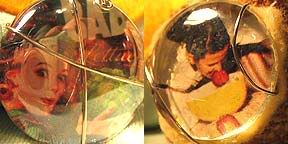 and the pins: