I finished the purse for my swap. The lady requested a gothicy, classicy, not cute purse that could be used for interviews. It was a tough request, and I'm not exactly thrilled with the results, but I hope she's okay with it.
I hand-felted balls from old sweaters and stitched them on.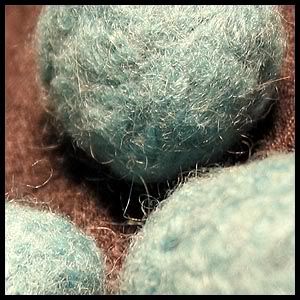 For the bag, I topped stitched the fabric to fleece to give it texture, yet keeping it mildly conservative.