I'm under the weather this weekend, so I'll probably make a bunch of stuff. Here's the first round:
Style Purse: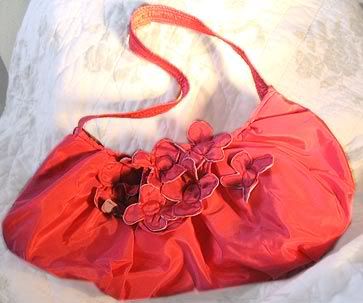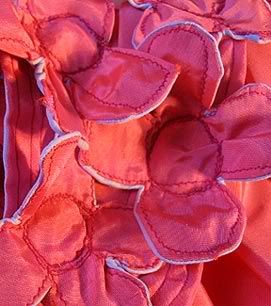 And hopping on the Monster Craze, here's my family that I made for a Craftster Swap: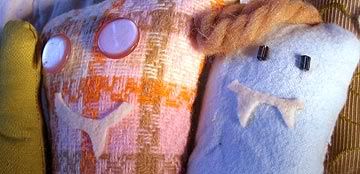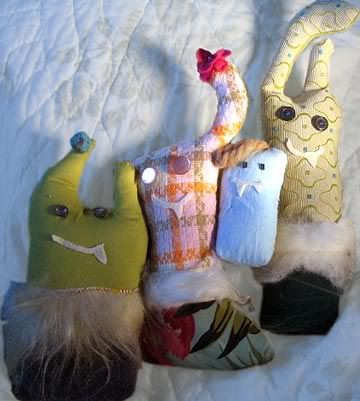 They have a little story:
Urban Hipsters
Meet the Retship family. They have recently relocated from Brooklyn to open a kitschy vintage shop specializing in 50's kitchenware, crafts made by other urban hipsters and vinyl. The parental units enjoy working on their shop and sipping soy lattes while smoking clove cigarettes down the street with their friends. When not working, they love cruising other vintage shops, remodeling their house, reconstructing clothing, urban gardening, blogging, riding bikes with their two spawns, attending the Church of Craft and playing in bands similar to The Go! Team and Mogwai. The oldest will be off to college in the fall to possibly study audio production and will intern with Matador this summer. Before then, the oldest will be busy writing reviews for PitchFork and preparing for an upcoming photography opening.