Friday, July 22, 2005
I made three new plate necklaces. I'm not sure how I feel about these three: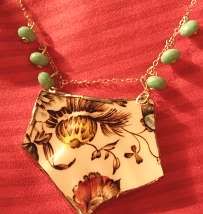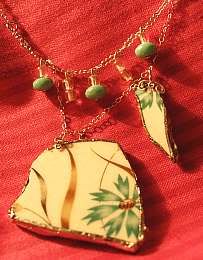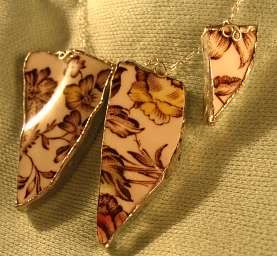 But this one I love!: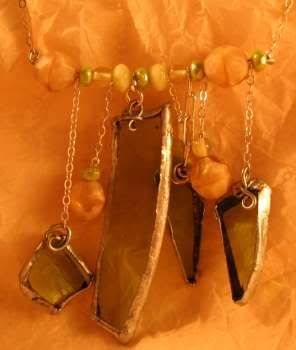 Posted by

Patrice Lehocky
at 1:54 PM
1 comments


I got 2 great mugs while in Beijing, and here are the first 2 necklaces from them: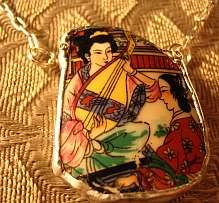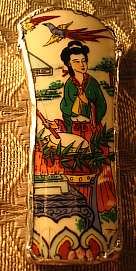 They're a bit more plain than usual, but the pottery piece was enough, I thought.
Posted by

Patrice Lehocky
at 1:53 PM
0 comments


Upon request, I made some rings for the shop in DC: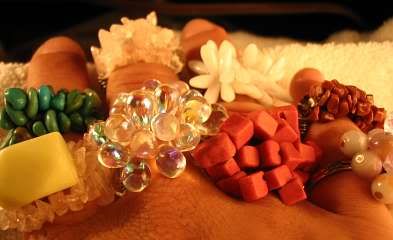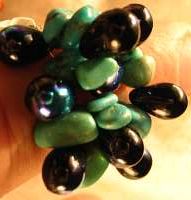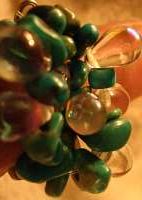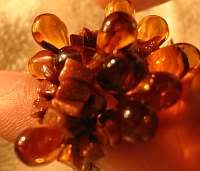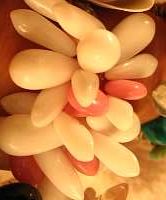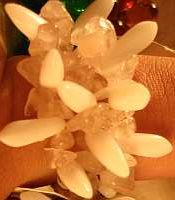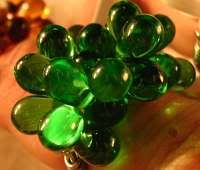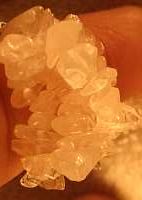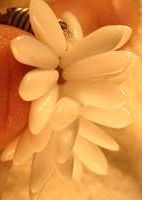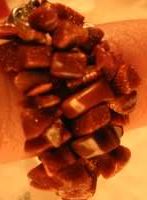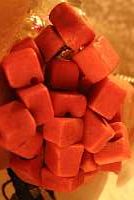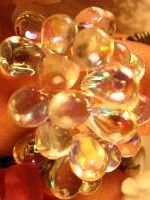 Posted by

Patrice Lehocky
at 1:43 PM
0 comments


Tuesday, July 19, 2005
It was my friends birthday recently, so here's what I sent her: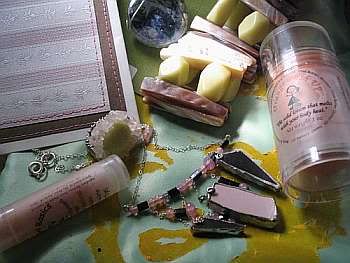 A plate necklace, a stretchy bracelet out of these realyl great yellow stone beads from the local bead shop and oyster shells from China, a stretchy ring with the great yellow stone and smaller pink stones, a Marylin tote and a Baubble necklace with a photo of the woman who played Dorthy on the Wizard of Oz. A super-yummy smelling cream stick (think orange creamsicle) and chapstick from the wonderful Cbus based
Green Girl Basics
, and a beautiful card that my friend Emily (that I tabled with at Comfest) made (soon to be found at umbrellagirlproductions.com) I felt like it was an insufficient gift (mainly b/c it took me a month to actually mail it out :-( ) So I'm trying to think of something else to make her.
Posted by

Patrice Lehocky
at 1:45 PM
0 comments