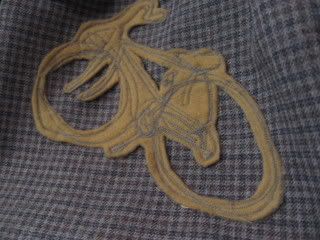 So then the doors opened. The inital crowd was different than expected. The husband-dragging-wives in LLBean gear, the moms just stopping by after the craziness that is Whole Foods on a Saturday, etc. We were in the first aisle and it was impossible to move for about the first two hours, but no one was really interested in everything. It was even overheard the organizers commenting on how everyone was leaving without bags in their hands. After a bit, the crowd thined out and sales started increasing. I was a bit sad by my goods. I really thought that I had hit it with the new bags. They are better constructed and more interesting than previous, but there weren't that many squeals for them. I dunno, maybe I'm just spoiled. I sold most of them, but no one seemed totally in love with them. In fact, people bought most of the older stuff, like: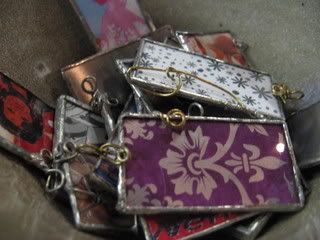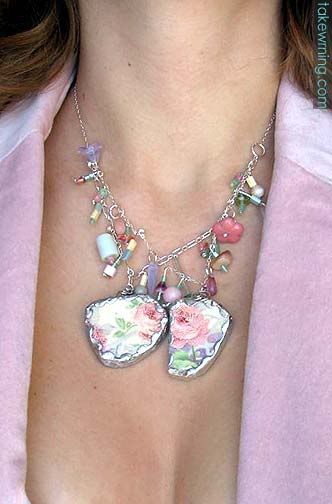 People were especially into the plate necklaces. I kinda felt like everyone was doing those now, but it came down to only one other booth had them, and they were just pendants, not whole necklaces.
And, I didn't see a lot of people that I expected to see- Chris from Moxie Dada, Monica from Diva's, Nish, Jill from the
Quiet Storm
,
Andybot
, Emma,
Like Summer
,
Etta
, Aunt Nancy,
Favian
, Dave, Alexis, Michael,
James
,
Spat
,
Nikki
, etc.
It was really nice to see
Stewie
,
Katie
,
Mrs. Like Summer/Hot Dogma
,
Von
, and of course
Little Mouse/Dr. Callen
And it was fun to have
Olivia
, Seth and
Emily
stay at my parents house. It was a slumber party complete with a baby keg, chips, ginger ale and cookies!