I used the word
nebby
today and fried up two cabbage pierogies. It was awesome. Sold a few things on
etsy
so I'll post a few more items this evening. Other than that, things are good. I've ended my stint in NY and it seems like I'll be in Cbus through the New Year. Whoo-hoo!
Binghampton was a pretty cute town though. IBM used to employee over 30,000 people there, (or course no longer) so there is all the associated dying/dead industrial remenants. But downtown along the river were some really spectacular old homes gorgeously decorated for the holidays. I found a little Natural food shop with mock tuna wraps and wanted to eat
here
but didn't have a chance as I was really sick last week and there just wasn't time this week.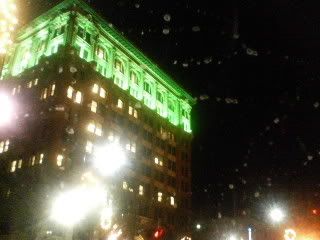 There were bike trails everywhere and downtown there was an amazing old railroad bridge converted to a bike path and lit. It melted my heart. <3 align="center">