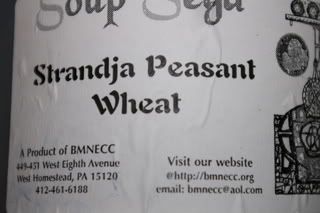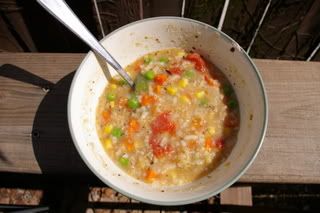 They offer about 15 soups and other various items.
(
menu
)
It's kinda an updated version of church-lady pierogies.
(
cute details
)
The soups come frozen and I have to say that the Strandja Peasant Wheat was quite tasty. It had a light flavor and I added a lot of veggies to make it a complete meal. I added some soy milk Monday and Tuesday to stretch it through for work lunches and it was perfect! They've even been featured on
QED's Pgh show
.