A few folks have been back in their town from travels elsewhere (NC, Spain, Morocco, the West, Hawaii, etc) but it was the first time I got to see them. Julie leaves Monday, but I got to see her beautiful, innocent face for a quick minute. I thought that it was going to be an appropriate S8 revival, but there was no dancing, only huka smoking, beer, and 1 piece of the creamiest, smoothest, most pleasant piece of vegan cheesecake I've ever had, courtesy of Reda. The secondhand hooka smoke was too much for me to tolerate after an hour, especially coming from yoga*, but I got to bed much earlier than expected, which is never a bad thing.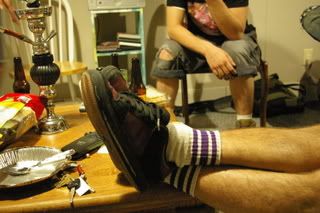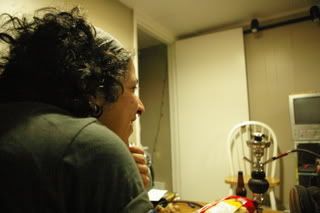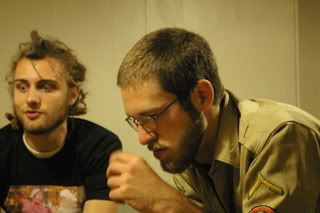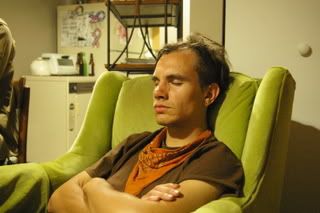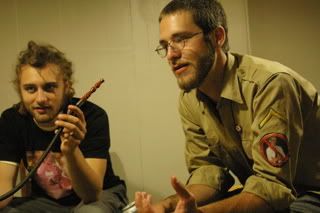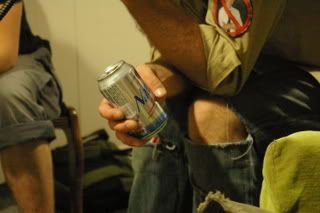 *-Note- if you live in Columbus, Ashtanga Yoga at
Yoga on High
is something that you MUST check out. Upfront is seems like a good deal of $$ to throw down, especially when there are cheaper studios in town, but it is really worth it. It had really impacted my outlook on my body and the teachers are really well versed not only in the poses, but the whole idea of practicing yoga and are really strong teachers. Plus the assistants known just how to touch and barely move you for maximum stimulation. Oh sheesh, I totally love it. (And I totally love that I got Mark to do it with me and I get to see him once a week. Yes!) If I didn't already belong to two gym I would sing up for their Unlimited Pass.
To everyone: just get
this book
. Okay- stepping down from soap box.