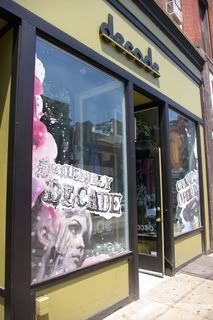 So there's a new shop in the South Side.
Decade
. It's really well done with exciting items like boy's
BUFF MONSTER
shirts and kiddie
Punkster
gear.
Tuesday - Saturday: 12:00pm - 9:00pm Sunday: 1:00 - 6:00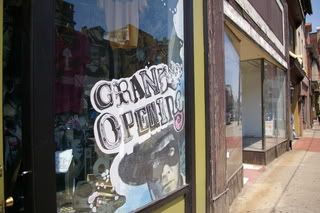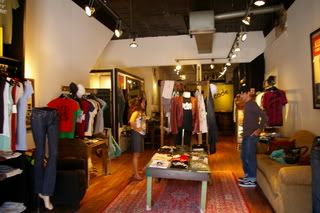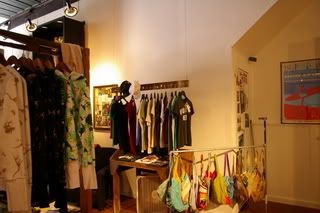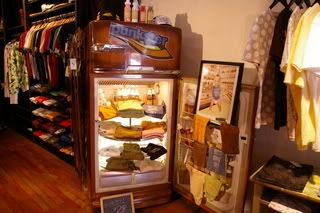 Why yes friends, those are
TakeWrning
handbags and headbands. So tell your friends and buy them! Steve, who owns the place has a really nice store going. It's heavy on the design end and much appreciated. Plus, he's commissioned me to recreate his favorite shorts for him. I'm pretty honored as I don't think I'd let anyone touch my favorite jeans let alone rip them apart. Yikes, that hurts my heart a bit just thinking about it- but they'll probably discintegrate soon, so many I should be looking into this for myself...